Lucio Massimo Mariano (born 1962 in Scorrano, Italy) is the owner of MarianoLight.
With over 30 years of experience in the field of lighting for entertainment, fashion, art, theatre, festivals, holidays, public and private events, he has signed numerous light scenographies, sculptures and installations for special events all over the world.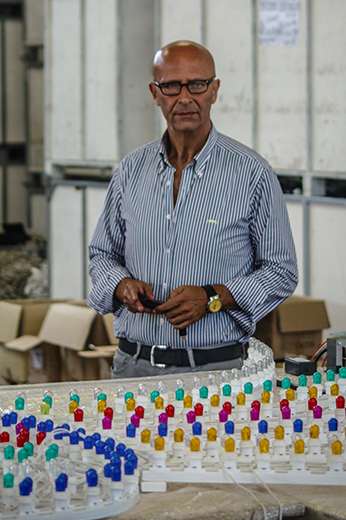 From the administrative offices the guidelines of the five divisions of MarianoLight specialized in the design, research, production, sale and installation of the most advanced lighting. Five divisions for five workgroups of qualified professionals who interact synergistically, operating in the five continents, but just one signature, always that of the Marianos.